SIZED LINE

Available in 9 different sizes!
What's the SIZED LINE?
We developed nine different sizes of our SIZED LINE based on an analysis of more than 1,500 footprints. While designing, we made no compromises on the pad concept. Based on our statistics we designed the sizes in a way that most of you will find a matching pad.
Based on the knowledge we gained from our CUSTOM LINE we were able to identify the most important factors in designing size-dependent kiteboard bindings:
Not the total length of the foot is important, but the distance from the heel to the toe grip.
The angle of the toe grip
and the position of the longitudinal arch support is decisive.
Another advantage of our SIZED LINE is that you can now choose and test the right size at our dealers or at trade fairs. So you can convince yourself of the qualities of our pads.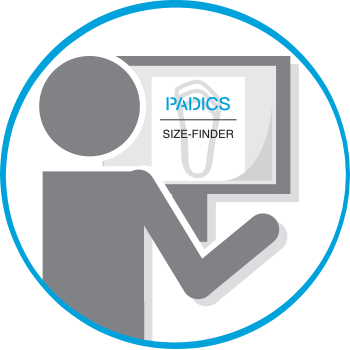 To determine the size, print out the SizeFinder >> click here <<. Please use a ruler to check if the scaling fits. The top right line needs to be 10 cm long.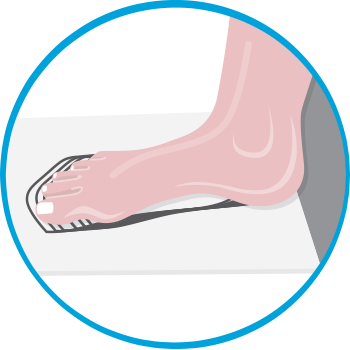 Step on the print and place your heel to a wall (e.g. doorframe, wall). Your heel shoul be flush with the wall (e.g. doorframe).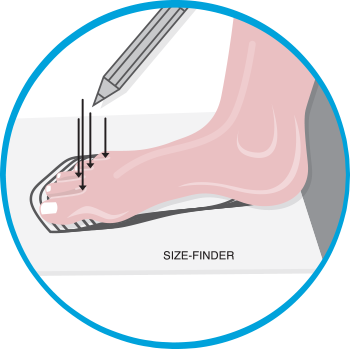 Use a pencil to draw points between your toes (as close as possible to the toe grip).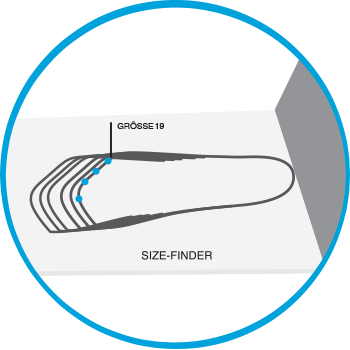 Now the rightsize can be recognized.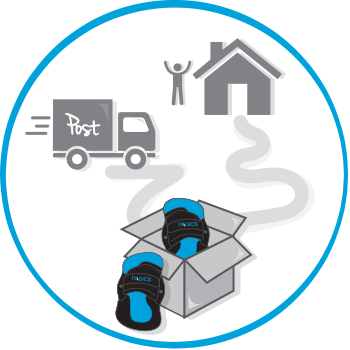 Order the right size and your bindings will be shipped.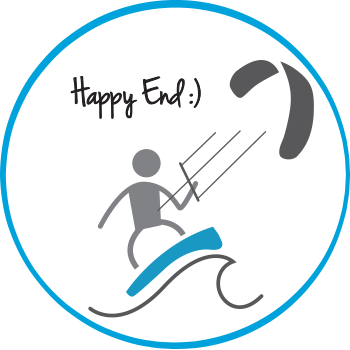 Only when you are happy, our job is done. We are looking forward to your feedback!

What happens if points are between two sizes?

If that's the case, we'll send you two sizes. Then you can try both pads and decide for yourself which suits you better. The size that does not suit you, just send back to us.
What if the line of my toes does not match the course of the marked toe grip on the size-finder?

Unfortunately, the thong of our SIZED LINE pads will not fit your feet. In this case, we recommend our CUSTOM LINE .